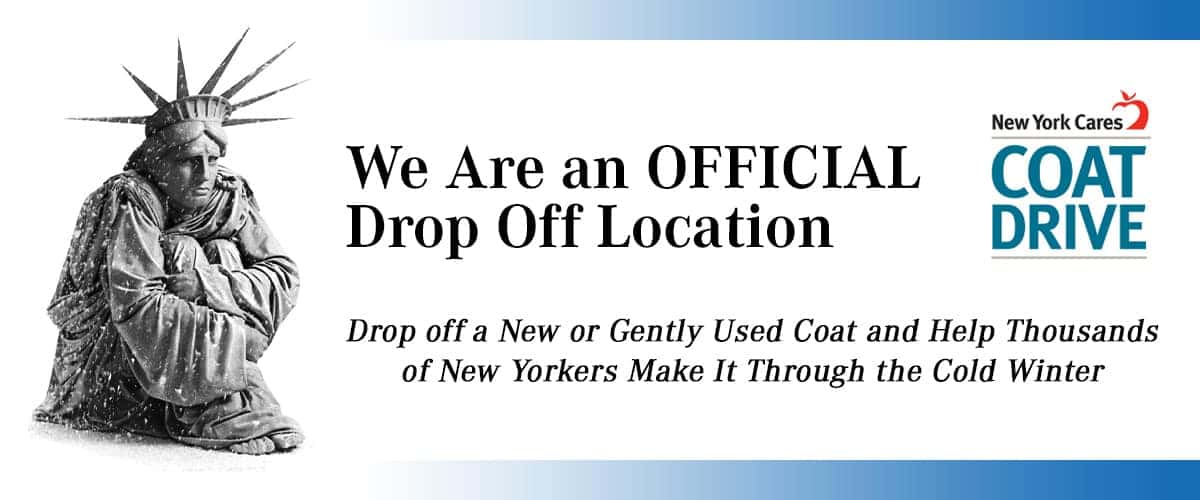 When does the New York Cares Coat Drive begin and end?
The 31st Annual Coat Drive begins November 1st runs through December 22nd . As a collection site, you can bring coats as soon as the 13th!
What does New York Cares do with the coats collected?
New York Cares works hand-in-hand with a wide variety of Community Partners across New York City to make sure donated coats are distributed to New Yorkers in need as quickly as possible. Community Partners include nonprofit social service agencies, public schools, religious institutions, and transitional housing shelters – all of which serve some of our city's most vulnerable populations.