Tips For Packing Your Mercedes-Benz For The Next Adventure! | Wappingers Falls, NY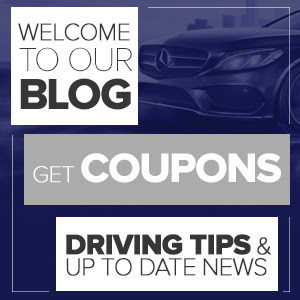 The temperature is rising, which can only mean one thing…summer is finally here! That means it's time to hit the road for some summer fun behind the wheel of your Mercedes-Benz! However, with fast-paced lives, finding time to pack for your road trip can be hard. Running out of time means rushing, which leads to forgetting important items. But don't stress, because you've come to the right place! This week we have the ultimate summer road trip packing list, which means you can get back to just enjoying the drive! So take a peek below and get ready for your next adventure!
Personal Care:
Toiletry Bag

Sun Screen

Body Wipes

Lip balm
Medical/Sickness Kit:
General first aid kit supplies: Gauze wrap, rubber gloves, medical tape, bandaids, disinfectant, elastic bandage (like an Ace wrap), antibiotic ointment, alcohol wipes, tweezers, Scissors, Acetaminophen and ibuprofen

Motion-sickness medication, a trash bag, napkins, travel wipes, hydration drinks, and light snacks help with motion sickness
The Comfort Kit:
Don't forget your sunglasses! Driver or Passenger, nobody likes to squint when they're in the car.

Blanket for cozying up during a daytime nap

Reusable Water Bottle
Stay Connected On The Road:
A portable charger is essential.

Your favorite camera + USB chargers

Portable Wifi

A good book or two

Travel Games (Especially for the kids)
Caddies for Organization:
Save yourself from grocery bags full of snacks with collapsible caddies for storing your road trips snacks
In need of a new vehicle before you hit the road? How about slipping behind the wheel of a vehicle that combines performance and luxury to deliver an unforgettable drive? Then it's time to stop into Mercedes-Benz of Wappingers Fall to test drive a new Mercedes-Benz vehicle! Whether you're looking for a new Mercedes-Benz sedan, coupe, convertible, crossover, or SUV, we've got just what you're looking for! Browse our available inventory now and upgrade to your new Mercedes-Benz with us!