Jam Out To Your Ultimate 4th Of July Playlist | Wappingers Falls, NY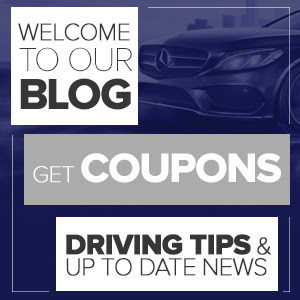 Get out the red, white, and blue, turn on the grill, and turn up the tunes, because it's everyone's favorite weekend of the year…it's 4th of July weekend! If you're hosting the holiday festivities this weekend, I'm sure you have a long to-do list, so we want to help you check off one of the most important tasks.. the playlist! That's right, the playlist can make or break the whole vibe of your party. It's important to make sure that there is a good mix of everything, for everyone. However, if you're too busy to sit down and research the best songs for your playlist, we've got you covered! Below, you can find our ultimate 4th of July playlist. Head over to your music streaming platform and start hitting download on the songs that you could see your guest busting a move to! Have a safe a fun holiday weekend from your friends at Mercedes-Benz of Wappingers Falls
For the party animals: 
"Party in the USA" by Miley Cyrus
"Firework" by Kary Perry
"Drink in my hand" by Eric Church 
"Surfin' U.S.A." by The Beach Boys 
"Chicken Fried" by Zac Brown Band 
For the patriotic:
"God Bless the USA" by Lee Greenwood
"Courtesy of the Red, White, and Blue" by Toby Keith
"Red White & Blue" by Lynyrd Skynyrd
"America The Beautiful" by Blake Shelton, Miranda Lambert
For the kids
"You're a Grand Old Flag" performed by Samuel A. Ward
"I'm Just a Bill" performed by Deluxx Folk Implosion
"Yankee Doodle" performed by Robert Shaw Chorale
For Everyone:
"R.O.C.K. In The U.S.A." by John Mellencamp
"Stars and Stripes Forever" performed by the U.S. Marine Band
"Surfin' USA" by The Beach Boys
"American Girl" by Tom Petty and the Heartbreakers
"Philadelphia Freedom" by Elton John
"Living in America" by James Brown 
"Sweet Home Alabama" by Lynyrd Skynyrd
Will you be hitting the road this weekend? Gain peace of mind, and schedule your Mercedes-Benz certified service right now, here at Mercedes-Benz of Wappingers Falls! Our team of professionals can get you and your vehicle in and out on the road in no time! Just click below!