Meet March's Employee Of The Month! | Wappingers Falls, NY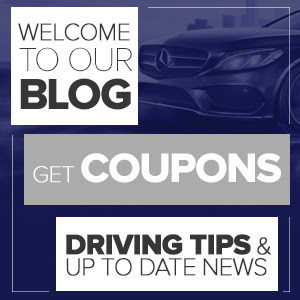 Mercedes-Benz of Wappingers Falls is excited to announce our newest Employee of the Month! At the turn of the month, our team announces a new Employee of the Month to show recognition for the hard-working individuals who work here. All departments of our team work together to ensure our customers have a stress-free and simple experience. Whether you're looking for a new car or service for your already beloved vehicle, are friendly and knowledgeable team is here to help every step of the way! That's Experiencing The Difference with us!
Are you ready to meet our newest Employee of the Month? Please join me in putting your hands together for, Ashley Byrd! Ashley is our Pre-Owned Reconditioning Coordinator. She inspects and approves repairs of our CPO cars and processes all paperwork for car repairs or installations. The past few months have been busy for Certified Pre-Owned because of the Mercedes-Benz CPO event. However, Ashley has worked hard to stay on top of the busy season and help assist our customers find their dream Certified Pre-Owned Mercedes-Benz! If you're looking to slip behind the wheel of a like-new CPO or a new Mercedes-Benz, we invite you to browse our available inventory now or stop in to see Ashley today! Want to learn a little more about our newest Employee of the Month? Check out her Q&A below!
Q&A:
Where Are You From?    
FISHKILL NY
What Drew You To The Automotive Business?     
My brother had worked for this company a few years back & he enjoyed it so there was an opening for a receptionist position that I inquired about it and I got the position! From there I knew I wanted to grow within the company.   
What's Your Dream Mercedes-Benz?   
I like the A Classes & C Coupes!
What's Your Favorite Part About Working For Mercedes-Benz of Wappingers Falls?     
Definitely the people, I love my co-workers 🙂
What Is One Thing Your Customers Should Know When Working With You?     
I'm kind, understanding & patient!