Say Hello To Our December Employee Of The Month! | Month, Wappingers Falls, NY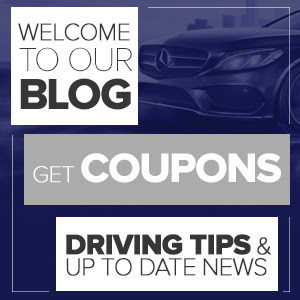 Can you guys believe that it's the last month of 2019? It's almost unbelievable, but a new month means it's time for us to announce another Employee Of The Month winners! For anyone checking out our Employee Of The Month blog for the first time, you need to know why we started the program. Our Employee Of The Month program was designed to give recognition to our hard-working employees! Each month an employee is nominated solely by fellow employees, because who better to make this decision than the people who work side-by-side with you every day!
This month we are super excited to announce our new winner of Employee Of The Month. This month's winner is a young man by the name of, Brian Kirk. Brian first came to Mercedes-Benz Of Wappingers Falls eight years ago through a work program but has quickly won over the hearts of our team. In fact, when the work program lost funding, our team loved Brian so much we made him one of our own! Brian helps maintain our showroom, but lends so much more than that to our team! It's no secret that everyone has good and bad days, but regardless of how your day is going, Brian will brighten it! Brain brings such positive energy to the dealership as a whole, you can't help but smile and feel good when Brian is in the dealership! So this month, we are giving a big shout to Brian for always putting a smile on our faces, and for being a valued member of our team! We wouldn't be the same without him!
If you're looking to slip behind the wheel of a new Mercedes-Benz or need service for your beloved vehicle, be sure to schedule an appointment or test drive and head into Mercedes-Benz of Wappingers Falls! When you get here, keep an eye out for Brian and be sure to say hi, we promise your day will only get better from there!
More About Brian:
Where Are You From?
– Brian is local (the Fishkill area), and we are so lucky to have him here as part of our team!
What's Your Dream Mercedes-Benz?
– Brian is a big fan of the Mercedes-Benz G-Class family! His favorites include the GLE, GLA, and the GLC!
What's Your Favorite Part About Working For Mercedes-Benz of Wappingers Falls?
– Brian likes the people here at Mercedes-Benz of Wappingers Falls and he likes keeping our windows clean! He takes pride in his work, and in making sure that everyone has shiny, clean windows!