Your Ultimate Go-To For Winter Driving | Wappingers Falls, NY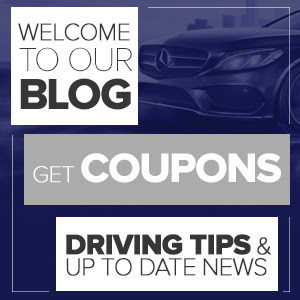 If you are hitting the road this Thanksgiving you aren't the only one. And with heavy traffic and poor weather conditions, you could find yourself running into some issues. Since it's been a year since most of us have hit the road in the winter, it might be a good idea to brush up on some winter driving tips we put together for you this week! Be sure to take a peek and drive slow during your holiday travel! You might want to get there soon, but it's important both you and your passengers get to your destination safely. 
Driving Tips: 
Avoid driving while you're fatigued.

Never warm up a vehicle in an enclosed area, such as a garage.

Make certain your tires are properly inflated.

Keep your gas tank at least half full to avoid gas line freeze-up.

If possible, avoid using your parking brake in cold, rainy and snowy weather.

Do not use cruise control when driving on any slippery surface (wet, ice, sand).

Always look and steer where you want to go.

Use your seat belt every time you get into your vehicle.
Long-Distance Driving Tips: 
Watch Weather Reports

Service your vehicle before hitting the road

Keep at least half a tank at all times

If you become snow-bound, stay with your vehicle. It provides temporary shelter and makes it easier for rescuers to locate you.

Tie a brightly colored cloth to the antenna or place a cloth at the top of a rolled up window to signal distress, if needed.

Make sure the exhaust pipe isn't clogged with snow, ice or mud if you slide off the road
Tips For Driving In The Snow:
Accelerate and decelerate slowly. Applying the gas slowly to accelerate is the best method for gaining traction and avoiding skids.

Drive slowly. Everything takes longer on snow-covered roads. Accelerating, stopping, turning – nothing happens as quickly as on dry pavement. Give yourself time to maneuver by driving slowly.

The normal dry pavement following distance of three to four seconds should be increased to eight to ten seconds

Know your brakes. Whether you have antilock brakes or not, the best way to stop is threshold braking.

Don't stop if you can avoid it.

Don't stop going up a hill. There's nothing worse than trying to get moving up a hill on an icy road.

Make it known what kind of driving assistance you have (AAA, Roadside Assistance, etc.)
Is your vehicle in shape to get you from point A to point B safely this Thanksgiving? If not, be sure to stop in or schedule service with the pros here at Mercedes-Benz of Wappingers Falls! Our team of professionals can get your ride back into tip-top shape in no time!