PRESAFE® with Pink Noise Enhances Safety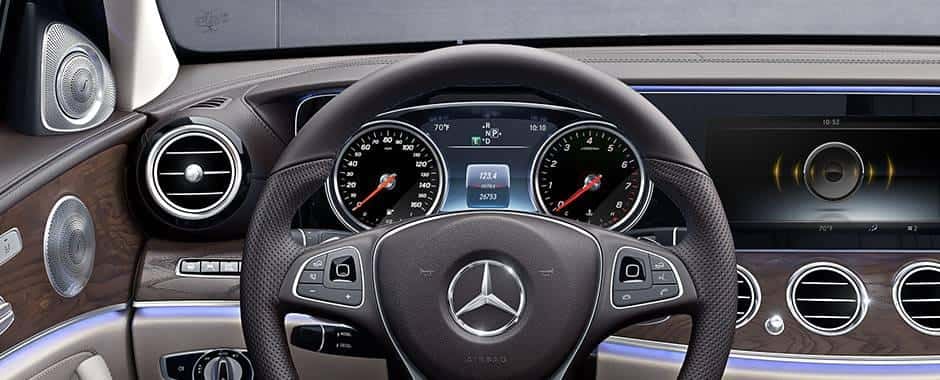 Mercedes-Benz technology has done incredible things to help drivers avoid and prevent accidents. But the road is a dangerous place, and sometime collisions are simply unavoidable. If and when you get in an accident, you will want to have PRESAFE® with Pink Noise protecting you. This advanced system is specifically designed to minimize injuries and eliminate negative health consequences. Learn about it below, then check out the many models equipped with this feature at Mercedes-Benz of Danbury.
What is Pink Noise?
We tend to associate car accidents with injuries to the body. But in the event of a collision, there is often an extremely loud noise created. Even brief exposure to noise at that volume can permanently damage your hearing. When this system detects that a collision is imminent, it emits "Pink Noise" a split second before the impact. To put it simply, pink noise is a form of protective sound that effectively blocks the eardrum from sounds at damaging decibels. It may sound like a minor safeguard, but just consider how much you value your hearing. Mercedes-Benz is dong more to protect something that you can't replace.
What is PRESAFE®?
Pink noise is just one of a suite of protections this system provides in advance of a collision. It will apply tension to the seat belts to minimize the body's range of motion, will rapidly close windows and the sunroof to keep debris out of the cabin, and will maximize braking pressure to reduce a major collision to a minor one. It will also offer the driver and passenger multiple warnings so that they are not caught off-guard. No matter how great a driver you are, no one can avoid all accidents. With PRESAFE®, you and your passengers are in the best position to walk away from a wreck unharmed.
Explore Mercedes-Benz Technology in Person
Safety technology is important, and other available features like mbrace® and Car-to-X Communications will work along side PRESAFE® to keep you and your passengers as protected as possible. It's hard to believe what the current Mercedes-Benz lineup is capable of. Visit Mercedes-Benz of Wappingers Falls near Poughkeepsie and Fishkill, and count on us to make financing easy. Please contact us for more information.